21Nov
Taking on Education as an Adult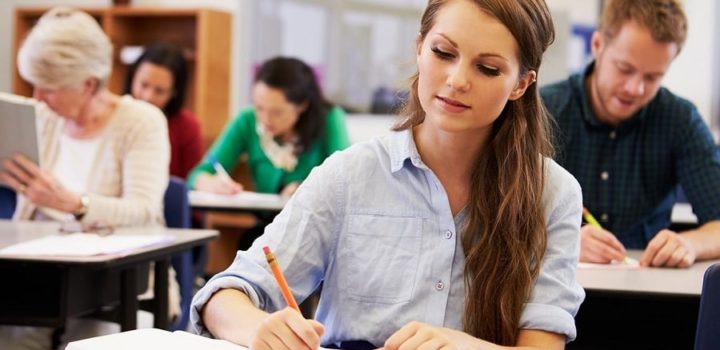 Going back to education after you have left college can come as a shock to the system. It's not easy to get your brain into that way of thinking again when you have already adapted to the work-life you chose. There are many reasons why a person would go back to 'school' including career advancement, personal development, or even as a 'fresh start', but either way it is essential to note it is always an admirable thing to do, especially if you have family to take care of every week while studying.
So what challenges might an adult learner face that a child in school might not? And how can we overcome these challenges?
Energy Levels
Our energy levels naturally reduce as we get older and it's not always easy to keep up with the day to day running of a household let alone anything else, so accounting for this when you start education again is essential, you may get a bit of a shock otherwise. Simple ways to keep your energy levels high are getting enough sleep, eating plenty of fruit and vegetables, staying hydrated and avoiding caffeine, yes this might sound terrible to those that rely on it to 'get through', but quite often caffeine can disrupt sleep and energy levels. So we all know what we SHOULD be doing, but putting it into place is crucial.
Commitments
By the time you go back to 'school', you may have had a few kids and bought a house, which means you now have lots of responsibilities, which is of course brilliant! But juggling these commitments with the education you have signed up to is going to be tough, there are many different support systems in place for you to take up and AtHomePrep can help you with specific certifications required for contractor license. But there are so many other ways to work things around your commitments. Studying on the go, where you can learn from your laptop or phone while the kids take swimming lessons, calling on family to help with babysitting, getting the children to help you with flashcards, and so on. Many people make this work and you can too!
Memory
Many people find they can empathise with Dory from Finding Nemo as the years go by, we don't have the memory that we used to perhaps.
So it's always a good idea to do some brain games to sharpen your mind again before starting education. Testing yourself with these games can be very useful, and also quite surprising if it isn't something you've kept up since leaving school. Don't panic though many studies show that education in itself is fantastic for your brain and can possibly keep dementia at bay.
So if you're considering taking the leap into education for any reason just remember you have a few more things to consider this time around, and it's not as easy as you might imagine at times, but reaching the end of your course with a certificate and a great sense of achievement is something wonderful to aim for!