17Mar
Successful, Inspiring People to Motivate You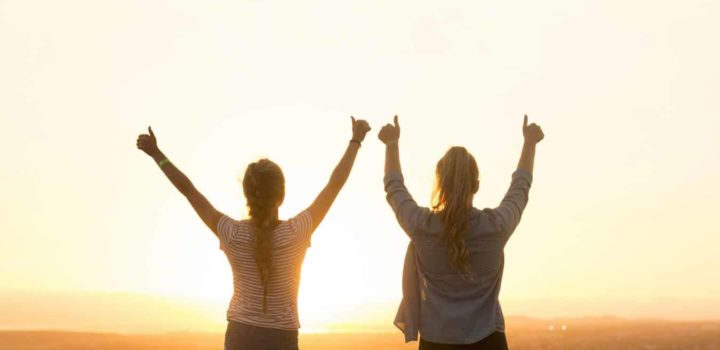 For any entrepreneur, one step to achieving success is having role models to emulate; people who have stepped into the world of business, the arts, or other competitive fields and left a mark as big as life. Having role models is a healthy, aspirational way to ensure that you stay at the top of your game, always studying on how to improve your own performance and keep the motivation to strive for the best.
Whether you're lucky enough to have a mentor, or prefer to just follow a few key players from afar, following the example of successful people can lead you down the road to success, too.
Below we've listed a few people in various career fields who are, quite simply, crushing it. If you're feeling a little burnt out, or need some inspiration to keep going, read about these amazing folks who followed their dreams and, with a little hard work and self-confidence, are living their best lives.
The Arts
There are so many amazing people in the art world right now, many wonderful success stories to emulate and be inspired by, from ballet dancers and painters to opera singers and playwrights. One such success story is that of Travis Preston of CalArts, storied director and arts educator extraordinaire. The Artistic Director of CalArts Center for New Performance as well as Dean of CalArts School of Theater, Preston has a long and storied career directing some of the best plays and loved operas all over the world. This guy is the real deal: he was recently knighted in France! He has directed performances of MacBeth, The Last American in Paris, Prometheus Bound, and many more award-winning performances.
While Preston's career is no-doubt impressive (the stuff most directors dream of) he also gives back to his community by teaching aspiring arts' students at CalArts and elsewhere all over the world, sharing his wealth of theater knowledge with those who dream of entering the profession.
The Business World
Despite the leaps and bounds women have made in business over the past several decades, breaking that glass ceiling to become successful directors, owners and CEOs, it still seems we're sometimes fighting an uphill battle to be recognized.
One such CEO who is well-known and respected in the world of business is Ursula Burns. Born to immigrant parents from Panama, Burns was raised in low-income housing in NYC, but aspired to be a leader from a young age. She saw that dream become a reality, by working hard to obtain a master's degree in mechanical engineering. Burns saw a simple summer internship with printing giant Xerox turn into a profitable and successful career, climbing up the ladder until she became the CEO in 2010! Burns is known as "the 22nd most successful woman in the world"! No small feat.
In addition to her success, Burns also gives back to the community in the form of various charities and social programs, never forgetting her humble roots. She formed Change the Equation, which seeks to help young women in the fields of science, math and more.
The Health World
One woman who has blazed a path through the world of healthcare, saving lives every step of the way, is Mary Guinan, MD, Ph.D. Mary has spent her storied career doing a number of amazing things, including working on eradicating smallpox in India, pushing for better research and testing for AIDS, and contributing to various types of vaccine research over several decades. Her biggest career achievement, however, is serving as the first female chief scientific advisor at the U.S. Center for Disease Control.
Guinan is also an accomplished author, having written a book detailing her experiences working in a male-led healthcare field, frankly and starkly detailing the discrimination and challenges she faced. To this day, Guinan is a fierce advocate for public health, vaccines, sexual health and other important areas of healthcare that are sometimes neglected.
These are just three trailblazing, enterprising and successful people who have seen incredible success in their respective fields, while continuing to pave the way and give back to those who are coming up behind him. Lacking in motivation? Just remember these folks, and keep forging ahead.