21Mar
How to Protect Your Business Continuity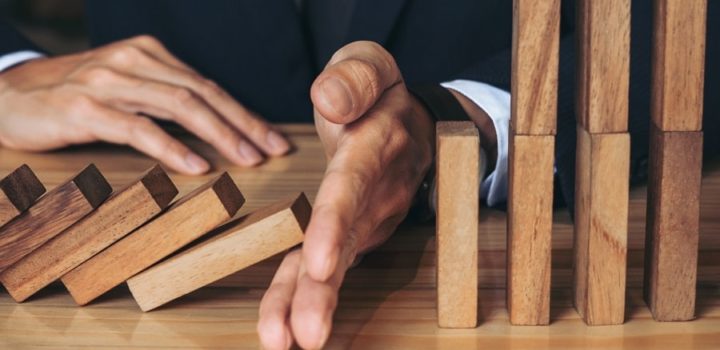 If the continuity of your business is interrupted by a technical failure or natural disaster, it disrupts everyday operations and throws things into chaos for a time. This is bad for business because it creates risk and uncertainty. On the other hand, a company with a reliable backup plan is more likely to attract investment and sustain revenues. Here's what you need to know.   
Managed Service Provider 
Managed Service providers (MSPs) are the most effective and forward-thinking way to access your IT department and safeguard your business continuity. MSPs are available in different shapes and sizes; there are plans to suit different types of businesses and requirements. 
An MSP can protect your business continuity by monitoring your technical infrastructure and ensuring you have zero downtime. This is massively important to tech-heavy companies that want to protect their bottom line and professional reputation. MSPs also have more to offer.   
Suitable Insurance Policies
Disasters happen; it's the first thing any new business should think about if it wants to protect its continuity and revenue streams. Suitable insurance plans range from building and contents insurance to vehicle insurance if you operate a fleet of cars or vans in a distribution network. 
Businesses with a lot of moving parts are more at risk of disasters if you have cars on your distribution network; for instance, you will have to contend with vehicle servicing and replacement parts. Still, things can go wrong, which is why you need CARS Protection Plus.  
Disaster Preparation Plans 
The reason businesses need MSPs, and insurance policies are because of inevitable disasters that affect their revenue streams, bottom line, and professional reputation. With a disaster preparation plan, you can avoid most of the common disasters and maintain your continuity. 
Start by brainstorming all of the worst-case scenarios and preparing for those. When you have a disaster plan in place, you can start looking at other factors that might affect your business. The more you build business resilience and flexibility in your strategy, the stronger the business gets. 
Cloud Systems 
These days, there is no excuse to lose valuable customer data or for your business operations to crash thanks to cloud technologies. If you think that placing valuable customer and company data in the cloud is risky, think again, there are plenty of secure internet protocols in place. 
When you partner with an MSP, you will have the chance to upload your company data into the cloud; however, you don't need to take on the entire service if all you need is some cloud features to protect your business. Sign up for a light MSP service and cherry-pick features. 
Secure Databases
If your company experiences a technical failure and you happen to lose customer or company data, it can lead to lost revenue and damage to your reputation. It can also lead to liability cases as customers seek compensation for the loss of their personal information. What you need are secure cloud databases that protect data from technical failures and cybercriminals on the net.