27Feb
Focusing on Numbers: How to Prevent Distractions for Your Accountancy Business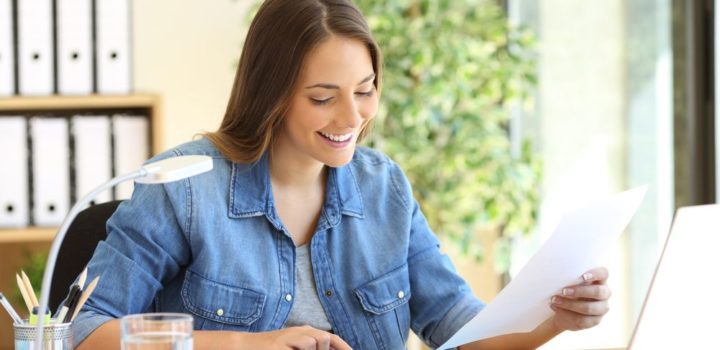 After years of working for someone else, branching out to run your own accountancy firm can be hugely rewarding. However, one of the toughest challenges you'll find doesn't even relate to preparing files. Instead, it's the other ingredients in the recipe for success that prevent you from focusing on the main feature of the dish.
Here are five simple steps that can be taken to ensure that your activities are focused on actually conducting accountancy work.
#1: Hire Someone to Handle Your Calls
Some calls need to be handled directly by you, especially in relation to existing projects and cases. However, fielding calls from prospective leads or other sources all day long will soon knock you off your stride. An accounting answering service can save you from a lot of hassle. In turn, you can focus on the work that actively generates your income. Communication is vital, but your time is far too valuable to be caught up handling this type of admin. Do not forget it.
#2: Keep the Business Protected
Prevention is the best form of protection in business, not only because it prevents financial repercussions. But because it additionally allows you to stay focused on more crucial issues. In today's climate, online protection is as significant as securing your physical premises. The harsh reality of the situation is that a single breach could result in lost custom. This is especially true given that you are responsible for handling some of their sensitive and private financial files.
#3: Encourage Referral Marketing
Winning new clients is an important step that will go a long way to keeping your business on the pathway to success. Sadly, you do not want to spend hours and hours creating content and promoting it to the right people. Therefore, asking existing clients to refer others in return for a financial reward is one of the best things you'll ever do. When supported by testimonials on your site and positive Google reviews, you should see that the cost (and time) per acquisition will fall.
#4: Work Smarter, Not Harder
The equipment and facilities used within your daily accountancy work can have a telling impact on your productivity. Using the right software doesn't only automate some of the calculations. It also provides you with access to templates and formatting possibilities. This can save you a lot of work in the long run, allowing you to complete more assignments. Better still, the extra sense of uniform consistency makes it easier for colleagues to collaborate. Clients will find it easier to follow too.
#5: Remove Unnecessary Tasks
There's nothing worse than spending valuable hours on the road or cleaning the office. If it's possible to work from home or conduct a video call to remove a meeting, you should embrace it. Similarly, hiring office cleaners can save you from completing jobs that would stand in your way of productivity. There are only 24 hours in the day. Embracing outside help that allows you to focus your energy on the most vital tasks is far smarter than taking on too much. Now is the time to make it happen.