31May
How to Prepare Your Beauty Business When Lockdown Lifts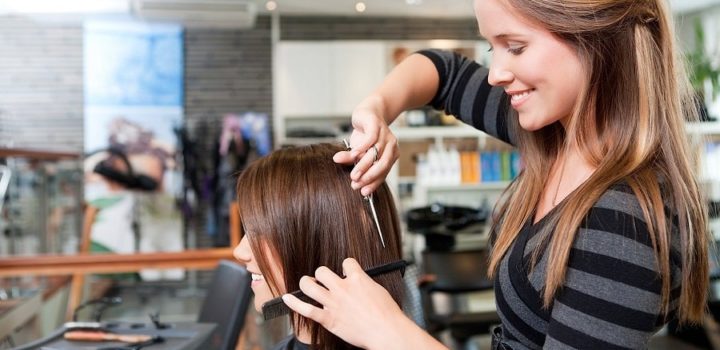 As the world starts to emerge from lockdown, many businesses are preparing to open their doors to the public once more. For some companies, like clothing retailers, there may be a slow start to consumers coming back in-store when they can purchase everything they need online.
However, for anyone in the beauty business, hairdressers, cosmetic surgeons and nail technicians, we could see a rush of men and women hitting our doors the moment it opens. So, how can you prepare for life after lockdown?
Firstly, you need to look at how to keep your staff safe. This is essential when working in such close proximity to your clients. If you are a manicurist, then you will be touching hands and sitting very close to someone you don't know well. Step one of preparing should focus on making your team feel safe and confident, giving them everything they need to protect themselves.
Perspex screening can be a good option. This has been used by many supermarkets to keep their staff protected should someone sneeze or cough. It provides a little barrier which might give you a touch more protection. You should also ask all of your team to wear facemasks. You should provide these. If you can't find any, then you could create your own, or get in touch with your uniform supplier and ask them to create some for you. This will also help to keep them on brand!
Get in touch with some hand sanitizer suppliers as you need to have an abundance in your salon or studio. It's a good idea to have one on every workstation and at the payment desk. You should include hand sanitizer for your clients too. There are multiple options, so keep your eyes open for a good brand that is kinder to skin and hands. You should also consider adding a hand moisturizer to your range and place it on display where your clients can see it. Ask your staff to use it regularly as this could be a good selling point to increase your revenue a little.
Have a look at the layout of your salon or studio. Are you able to keep your consumers at a safe distance if they are early for an appointment? You might need to change the way your shop works to allow people the room they need to feel comfortable.
It's likely you are going to see a lot of clients wanting to return all at once. So it's sensible to run through your books and look at who is your longest client, who uses the salon the most and then consider prioritizing your most loyal customers. While new clients are an exciting proposition, you don't want to lose someone loyal to your brand for years because you couldn't fit them in.
Take your time to ensure you can keep everyone safe while maintaining a relaxed atmosphere in your salon. Remember, cleanliness is close to godliness – especially in these difficult times!