12Jan
Preceptorships and Rotations, Now Your Medical Training Begins!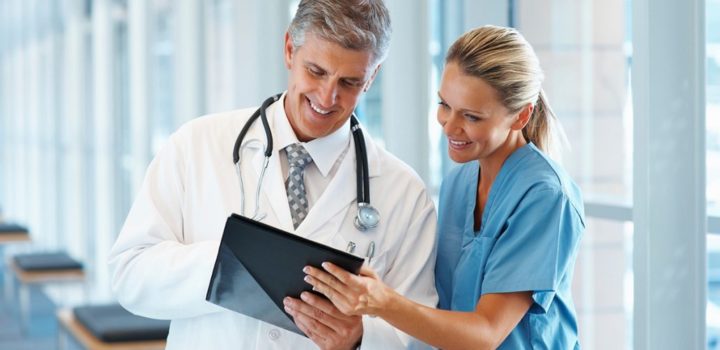 At the end of your medical training, life becomes very exciting as you embark on what is likely going to be the best years of your professional life, and potentially some of the most rewarding personally, and those financial rewards had better come quickly too – medical training isn't cheap, so hopefully by now you've learned how to balance those books.
But (isn't there always), not quite yet. Because as your theoretical training reaches its climax, now is the time to start securing your practical training and specialisation skills, and the way you do this, of course, is with your preceptorship.
So, How Do You Find the Right Preceptor for You?
Start early: You will hear these two words more than you ever have at any other time of your training and education. Securing a clinical preceptor takes time – at least if you want to get the best possible match, so you have to start looking within the first few months of your program. Preceptor Tree could help with guidance and advice.
Contact your schools' program director: Most schools will have a rotation placement director or program of sorts that can assist you with this. It makes sense to do it this way, as local schools often have inroads into facilities and hospitals.
Network with fellow students: Seeking out current and former nursing/medical students is a great way to get some help. Most will be more than happy to recommend preceptors and can offer your real-world advice based on personal experience too.
Speak to your doctor: Makes sense right? Yet many of us often forget that the simplest route to any destination is usually the straightest one. If you have a close relationship with your GP, ask if they'll be happy to become your preceptor. The worst that can happen, is that they say no.
Do some research: All good things take a little enthusiasm and some elbow grease. Take the time to research local doctors in your area, and arrange to call on them. Oftentimes, while preceptor placement agencies can be a blessing, doing some footwork of your own, can also yield very positive results.
Learn about 'no': You will likely have to learn all about rejection during this period, and this is a great opportunity to learn all about the power (or rather lack thereof) of the word 'no'. Rejection is useful and incredibly character-building and will be a good indicator of how badly you want to get the best out of your career. Some of the finest professionals in the world came from some of the biggest disadvantaged points and places.
What Do You Want Out of a Clinical Preceptor?
Remember that the match has to work for both of you – not just 'them'. No matter how good a placement may look on paper, if the fit isn't right, it simply isn't.
You'll want to look for preceptors that are:
Empathetic: Impatience is not a quality the medical world places a high value on, so if your preceptor is rushed, can't be bothered, or seems to find reasons why you're not good enough, or they don't seem to have time for their patients – continue looking.
Clinically competent: Medical personnel are just service providers at the end of the day, and not all are created equal, just like everyone else.
Enthusiastic: Energetic, competent, and 'on the ball' preceptors hold the attributes that you'll want to when you're out in the field – think about that.
Respectful: everyone deserves to be treated with respect as well as give it. It is a two-way street.
Confident: If your preceptor is second-guessing everything they do, you'll want to rethink that situation.
Flexible: while standards need to be rigid, situations seldom are, and this will show.
Fair.
Dependable.
What Are You Going to Learn on Your Preceptorship?
Your preceptorship will take off from where your theoretical training ended, that is to say, you'll be placed into real-world situations, with real patients and scenarios. Depending on the field you're wanting to specialize in, you'll be learning from senior nurses, doctors, residents and, or attendees.
While the volume of learning will be situation-dependent, what you should be aiming to focus on are establishing and developing your time management skills, consistent problem-solving skills that require you to draw on your critical reasoning as well as thinking. Effective communication skills when dealing with other staff and also patients, conflict management, and also enhanced practical skills that apply to your field, as well as the broader base of knowledge and skill.
A common mistake that many preceptors and preceptories make, is thinking that the first 'match' must be the perfect one, and this isn't always the case. People are different, and while you don't always want to be matched with someone just like you, being at two ends of an extreme is no good either.
This is an exciting time of your life, so in between everything else – remember to love every minute!