15Jan
What Should You Outsource as a Brand New Startup?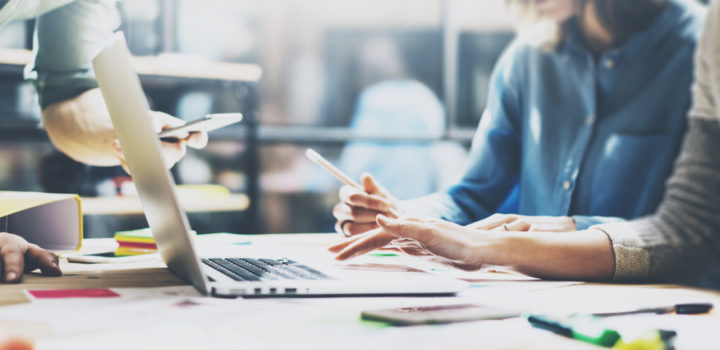 Startup up your own business is an incredibly admirable feat. It's no laughing matter and takes some serious work if you want to actually succeed in the industry. As a result, you'll want to look for ways to not only run an efficient business but also take care of your own mental state so that you can stay motivated.
Entrepreneurial burnout is a very real problem that affects a lot of people starting up businesses for the first time. Luckily, there are a couple of ways to overcome it, with one of the most effective being outsourcing tasks in the business. Outsourcing helps to shift some of the responsibility of running your business away from you, much like hiring employees. The exception is that most employees are extremely costly, and it's harder to find talented employees that have a deep understanding of what they're doing.
On the contrary, hiring outsourced help guarantees that you're working with a specialist that understands their role in the workplace and can help you remotely without the need for an office. So in this article, we'll be covering some of the biggest things to outsource as a brand new startup and how they can help you run your business to reduce burnout and improve productivity.
Website design
Design is a creative endeavour that a lot of people have no experience with. As a result, it's smart to hire a website designer (such as a freelancer) that can not only help you plan out your website but also maintain it should you need regular updates to the overall design of the site. The way your website is designed will depend on the type of content management system or backend that you use. For instance, if your website is based on a WordPress system, then a custom website design will be based around WordPress's features. It's best to speak clearly with different web designers to see how they can deliver their services to you, and you'll also want to recruit a reputable designer that has a strong portfolio.
Customer Support Services
Answering calls all day, whether it's from clients or customers, can be incredibly time-consuming and will eat into your productivity and even your mood. A lot of people underestimate the psychological impact of even one bad call to your business, so it's essential that you seek an outsourced service like Virtual HQ to help you answer calls, provide support and also set up virtual addresses and receptionist services. These can greatly improve your ability to manage incoming calls while also creating a completely professional appearance.
Traditional and Digital Marketing
Whether you're a retail store or an online-only business, it's important to promote your brand and build a personality that your company is associated with. This helps you spread your influence and reach a wider audience, resulting in more business and more revenue that can grow your company. Keep in mind that both traditional and digital marketing requires a highly specific set of skills, and you can get even better service if you hire a marketing service that specializes in your chosen industry.
Search Engine Optimization
This could have been included in digital marketing, but search engine optimization deserves its own section due to how important it is. Optimizing your website is all about targeting specific keywords and user intents to help them find your website more easily when they search through Google. Some of these aspects stem from the creative process of designing your site and writing its content, but there are also technical aspects. This could include the use of metadata or making your website work on both mobile devices and desktop computers.
Bookkeeping and Accounting
Most startups don't need the services of a full-time accountant because there simply aren't enough transactions or financial responsibilities to take care of. What most entrepreneurs do is use cloud accounting software to manage their financial situation, but this can actually be quite challenging once you start to pick up the pace and receive more orders as you grow your business. Eventually, it can get to a point where doing your finances and reporting your income for tax purposes can become incredibly time-consuming. This is where it helps to hire an accountant or bookkeeper to help you with your financial responsibilities.
We hope that this article has helped you understand the importance of outsourcing as a brand new startup and how it can greatly reduce the burnout that you might experience in the future if you do everything on your own.