02Jun
What to Think About When Moving to a New Office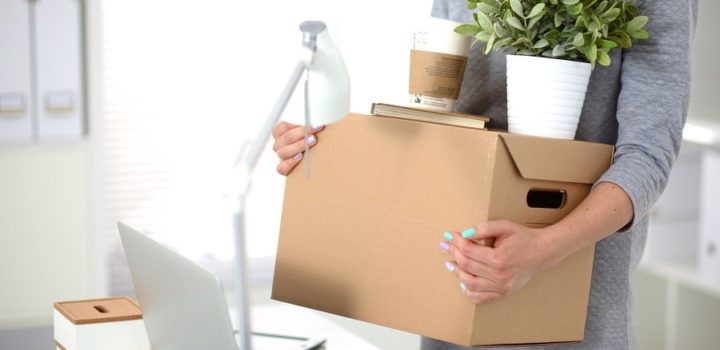 Most people don't care where they're working when they first get their business underway. A space in their own home will suffice. But once they begin to find some success, they begin to look at bigger, better, and more reputable places to work. At some stage, they may look to set up their own office, which will become something of their company headquarters.
This is an exciting project for any business to undertake, but it is important that some considerations are kept in mind during the process. We take a look at some of the key details to think about below.
The Location
If you're going to invest in development of a new office, then it's important that you think carefully about the location. After all, it's not as if you can pick the space up and move it elsewhere if you change your mind a year down the line. So what are the key factors you should keep in mind when it comes to choosing the location? Things like ease of access (especially during rush hour) and the proximity to other businesses/your customers will be key. If cost is a consideration, then you may want to look a little outside of the center of town.
Long Term Plans
You're not just creating your office for the here and now: this is a long-term addition to your business. If you're going to spend all this time and energy creating a space, then you won't want to have to move a year down the line. So when you're developing your business, think about your long-term plans. Where do you think your business will be in 2, 5, 10 years down the line? If you think you'll be expanding, then check that your new space will be able to accommodate your growth.
The Infrastructure
An office is pretty useful if it doesn't have the right infrastructure that will allow you to make the most of modern life's technological prowess! While you'll be thinking about the design of your space and so on, the top priority should be ensuring that the office has the tech infrastructure you'll need to succeed. If you want to know more about this process, then click here. If you've planned this aspect of your move correctly, then you'll be able to hit the ground running when you finally move into your new office.
Your Staff's Views
Your voice will be the most important when it comes to making decisions about your move, but it shouldn't be the only voice. The opinions of your staff should be considered too. After all, they're the ones who will be working in the new space. It's best to consult them as early as possible so that you don't end up with any problems. For instance, you might find that some employees are unwilling to work in your new location if the commute is too long. If your staff are happy with the new planned office, then ultimately your business will benefit.