07Apr
Mistakes to Avoid When Travelling for Business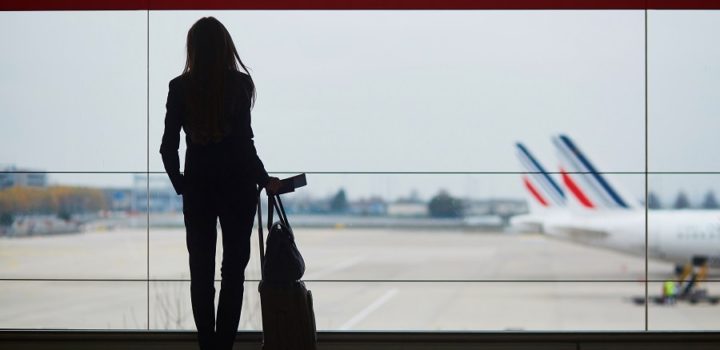 Business travel has evolved in order to satisfy today's needs and desires of jet setters by incorporating new innovations, applications, and travel habits. When behaviors and patterns shift, business travelers make mistakes and therefore learn how to be more cost-effective and efficient.
Not convinced that business travel has changed dramatically? Think about this: A study by Hipmunk found that almost three-quarters of millennials have stayed in a vacation rental property, such as those offered by enterprises such as Airbnb on a trip for business. This is compared to just 38% of the so-called Generation X, and the 'Boomers.' A decade or so ago, the thought of staying in a vacation rental for a business trip would have been incomprehensible.
With this drastic change in travel habits, new challenges and problems have been thrown up, and we have had to find new and innovative ways of overcoming them. Here, we look at some of the mistakes that you should be trying to avoid when traveling for business and what you can do instead:
Booking Last Minute
While you can indeed find some great deals by leaving it until the last moment to book your flight and hotel room or rental, you also risk not getting one in the area you need, or not getting one at all. Of course, if you are regularly traveling to the same spot, it might be worth you or your business looking at purchasing a property there, such as a condo in Thailand, for example.
The other issue with booking last minute is that you end up in the most undesirable seats when it comes to flights. You might find yourself cooped up in coach for a long-haul, with no space to spread out, get comfy, and do some work.
Not Planning for the Worst
Even the most seasoned and organized of travelers can't do anything about delays, lost luggage, and canceled flights and bookings. If you travel regularly, it is inevitable that at some point, this is something that you will have to deal with. Not planning or being prepared for these situations causes you the problems. If you have a plan b in place, you will be less stressed and able to sort things out much more efficiently.
Some of the most simple things that you can do are to make sure you always have a fully charged cell phone with minutes and data loaded on, a working laptop that you can hook up to your personal hotspot or airport wifi and plenty of snacks and bottled water to avoid buying expensive ones from airport concessions.
If you can, avoid checking in luggage and take just a carry-on bag if you can. Not only does this avoid the potential problem that comes with lost luggage, but it saves you from waiting around when you disembark from your flight.
Not Taking Advantage of Reward and Loyalty Schemes
Depending on the policies of your company, if you don't use the many travel rewards and loyalty schemes offered by credit cards and airlines, you may be missing out big time! Even those companies that enforce the use of corporate credit cards may be okay with you linking a personal credit card account to your corporate one so that you can take advantage of rewards and air miles. Talk to your credit card provider and HR/finance department to find out what is and isn't allowed.
Not Paying Attention to Company Travel Policies
Even if travelers find a great flight or hotel deal, they may find themselves in hot water if their companies require them to book with an official booking tool or a specified airline or hotel. You should not only be reviewing the travel policies of your company for preferred hotels and airlines but also understand what fees and expenses the company will reimburse, otherwise you may potentially pay for expenses not covered. No one wants to end up out of pocket for a work trip!
Not Making the Most of Networking Opportunities
As ridiculous as it may sound, hotels and airports are great places to network, even if it is entirely accidental. Remain professional at all times in case you end up meeting someone who may have an opportunity for you or vice versa.
By thinking about all of these things in advance, you should be more prepared and more organized for your trip, ready to get the most out of it.