26Feb
How to Make Your First Trade Show a Success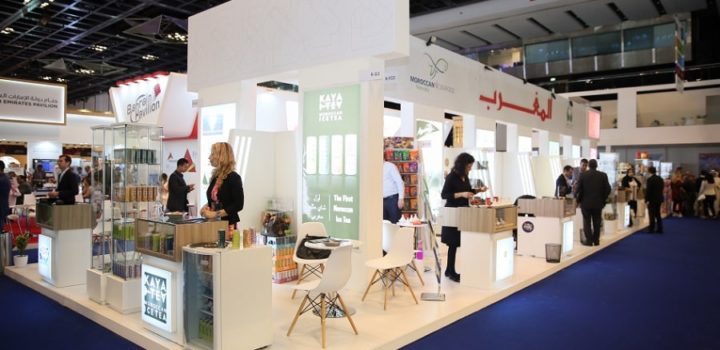 Trade shows are a fantastic way to promote your business, form new partnerships and attract new clients. Your first trade show can be an extremely daunting experience, but here are a few tips to get it right the first time.
Get the Look of Your Stand Right
Whether you're at a huge industry trade show or a smaller business fair, it's important that your exhibition stand is getting talked about for the right reasons.  Get the specs of your exhibition space from the venue and plan out the layout in advance.  Your stand you attract people to it, then you can dazzle them with your business skills.
Make sure people know who you are and what you do, even from a distance. Use a QR code generator and place codes on your stand so that people can easily download your contact details, even if they don't have time to stop and chat.
If you are directly selling products, then less is definitely more when it comes to displaying them tastefully.  You don't want it to look like a jumble sale.
Start Marketing in Advance
Let people know that you will be at the event.  You can do this via social media, email and on your website. If you are targeting particular businesses/people, invite them personally to connect with you at the event.
Send reminders out again a few days before the event.
Get involved on social media by following and using the right accounts and hashtags.  By doing this, you're likely to get some promotion in the form of shares on your posts, exposing you to a whole new audience.
Ensure that you are in regular contact with the organizers and provide them with any information and images they need to market you as part of the event.
Be Approachable
No matter what you are actually feeling, look happy and approachable at the event.  Don't stand behind tables, cross your arms or keep checking your phone.  People pick up on body language.
A great way to get people to the stand is to run a promotion or giveaway.  It doesn't have to be anything expensive, even a free pen or some candy is often enough to get people walking your way, then you can strike up a conversation.
Have a Follow-Up Plan
You should have gathered leads from the event that will help you grow your business.  Make sure you follow up with each and every one of them within a few days, even if it's just with an email.
Calculate the ROI of the Event
Trade shows can be expensive, so you need to know that your money has been well spent, or if you should give it a miss next year.  You'll need to calculate your ROI (Return On Investment)
If you have been selling physical products, then this is usually pretty easy.  However, if you are selling services, need to follow up and go through a sales process, then it could take up to 6 months to get an indication that the event has been successful.