13Nov
6 Key Benefits of Hiring an It Consultant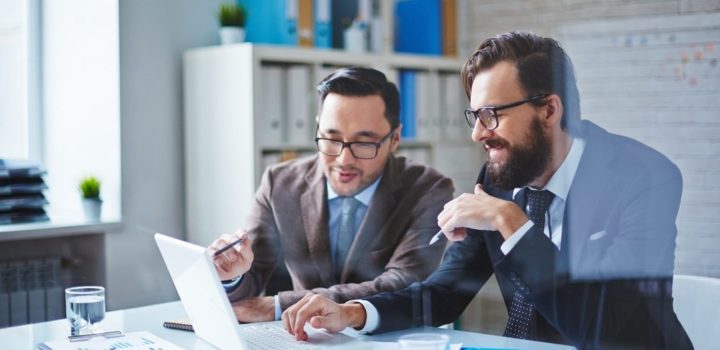 When you have a small business, you might not have the money to invest in an in-house IT department. But they are a key aspect of your business that will ensure that everything is up and running and that it's protected through cybersecurity. So what can you do instead? Well, why not invest in managed IT consultancy services?
Having a huge impact within your company, both financially and logistically, they could help to grow your business so that its image is exactly how you want it to be. But if you're still unsure as to whether or not you should outsource these services, here are the 6 key benefits that you can reap from hiring an external IT Consultant.
#1: They Are on Hand 24/7
No matter what industry you're in, you need IT assistance that's available 24/7 – which is where an IT Consultant comes in. Giving your business support no matter what the hour, you can ensure that it doesn't have any downtime. Taking the burden off of your other staff, there will be there should any cyber or technical emergency arise throughout the day.
Providing your business with continuous monitoring, any issues will be avoided before they come to a head. Also offering updates when your systems need it, your business can continue to run smoothly without any disruptions.
#2: An Increased Level of Security
As mentioned above, by outsourcing your IT services, you will have a higher level of security. In the modern-day, cybersecurity is essential within any business. Without it, your business can lose thousands or even millions of dollars. An issue that's never been more prevalent than now, you don't want to put your business at risk – especially if it's a small business that's just starting out.
An IT Consultant will use their expertise to conduct frequent assessments across your networks to help to ensure that no viruses/vicious malware seeps through. Creating a plan that will identify these vulnerabilities, you will have a high-quality disaster recovery solution that works for you.
#3: More Expertise
With an IT Consultant, you can guarantee that they have years of experience in the field. Working with a range of different clients, they will have knowledge of the most up-to-date tools and processes. Ensuring that you get the quickest and best results, they will have the knowledge to implement changes without having to be trained as a full-time staff might have to be.
#4: A New Set of Eyes
Often, when something arises within your network, a full-time staff might not be able to determine the best course of action. But with an external IT Consultant, they can come into your business and identify the issue. With objectivity, they can guide your staff as to what the most appropriate next steps should be.
#5: Time and Cost-Efficient
When you are first starting out in the world of business, you want to find processes that save your company time and money – which is where an IT Consultant comes in. Saving you money in the long-term as they don't require a salaried position, it makes the process of budgeting far easier.
In terms of time, as they are there to support you throughout the project (and beyond), they will get tasks done a lot more efficiently than full-time staff could. Taking away the stress that they might have been feeling, you can rest assured that your networks are in good hands.
#6: Improved Productivity
Following on from the above point, a managed IT Consultant can help to improve productivity within your business. Consistently finding new and innovative ways of increasing efficiency, your staff will have more time to work – without having to worry about their systems constantly breaking or the security being threatened.
A Word of Advice
Before diving headfirst into hiring an IT Consultant, make sure that you do thorough research. Alongside identifying the benefits that they can bring, take a look at the reviews they might have on their website and the prices that they charge. By comparing and contrasting different company's services (for example, visit http://www.myit.com/), you'll get a better idea of which one is suitable for your business.