10Jan
A Guide on Starting a Photography Business From Home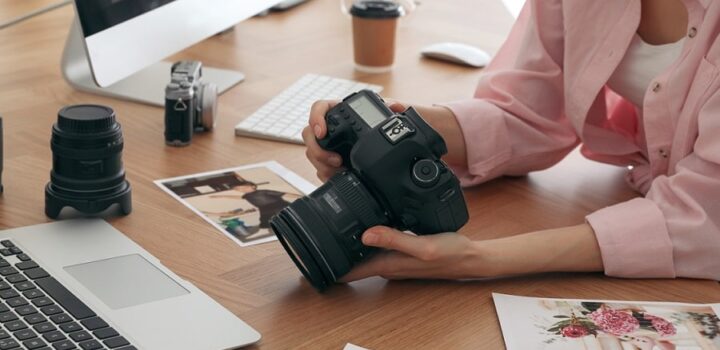 Running a photography business from home is tough. It's tough because you need to bring in clients, and it's tough because you don't have anyone else around to help out. But the good news is that there are plenty of resources available for people who want to start their photography businesses! In this article, we'll go over some of the basics of how to get started with your new photography business.
What to Do First
The first thing you need to do is make sure that your home photography business has the appropriate licensing and credentials. For example, if you live in California, then you'll want to get a CA Seller's Permit so that you can collect sales tax on all of your transactions. In addition, depending on how much money your company makes every year, you may also need an employer identification number (EIN) or other federal identification paperwork depending upon how much money your company makes every year. The good news is that there are plenty of resources out there for getting this type of documentation set up!
Get Some Photography Training and Build Your Portfolio
The second thing you'll want to do is make sure you have some photography training. Even if you're a natural at taking pictures, it's always helpful to have some formal education in the art of photography. This will help you develop your skills and better understand the technical aspects of photography, like using a lightroom tutorial. But, again, there are plenty of great schools out there that offer photography courses – so take your time in finding one that fits your needs and budget!
Now that you've got the basics down, it's time to start building your portfolio. This can be done in various ways, but the best way is to start shooting as many photos as possible. Then, try to get some work published on a website like Getty Images or iStockPhoto, and make sure that your photos are available for purchase. The great thing about this is that you'll be able to go back to these websites at any time in the future – so don't worry if it takes some time for people to start buying your pictures!
Market Your Services With PPC Ads and Social Media
Now that you've got your equipment ready to go, it's time to start marketing! The best way to do this is by investing in paid search (PPC) ads like Google Ads. These advertisements will show up on the first page of a google search for popular keywords, and they can be targeted directly at your audience. This allows you to reach out to potential clients quickly – which means more money for you! If PPC isn't something that interests you, then don't worry about it; there are plenty of other ways that people market their services these days using social media advertising or even just free options like blogging.
Bottom Line
Running a home-based photography business can be difficult, but it's worth the effort. By following our tips above, you should have no problem getting started with your new company!