01Mar
A Guide to Small Business Marketing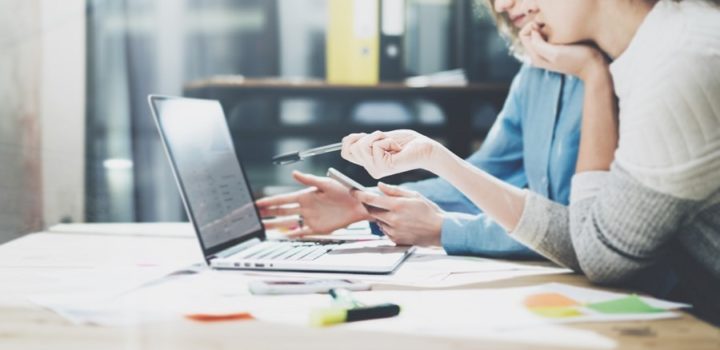 In a massively competitive business landscape, small business marketing can be a real struggle for company owners, particularly in the early stages. Faced with the task of getting the word out on a shoestring budget, it can be hard to know what the best-value techniques are to grow your database, increase your exposure and kickstart your revenues. So much of marketing can be trial and error.
A direct mail drop or promoted post on Facebook may not get enough of the results that you have been hoping for, but it might be that a future trade show stand or strategic alliance works miracles for your small business marketing. In this guide, we are looking at some of the tried and tested techniques that are popular amongst small business owners so you can decide which one is likely to work best for your business.
Consider Your Branding
Before you can get cracking with developing a marketing strategy, you need to make sure that you have a strong brand identity in place.
Start-up businesses often mistake branding for a logo, but it is so much more than that. Branding is one of the three key elements of the marketing strategy (known as positioning). All brands have a tangible aspect (visual identity) and intangible aspects (e.g. the personality or tone of the voice of the brand). Such attributes are built up over time through clear and consistent brand communications.
At the very core of branding is value. Value is always a priority of the customer. If your customer does not pay a premium, or choose your service or products based on preference, or spread the word, there is no brand value, and the price is the only way you can compete.
To establish your value, ask yourself these questions:
Why would someone buy from you rather than another brand?
How did your customers hear about you?
Who is your target market? What is the most cost-effective way to attract them?
How can you upsell or cross-sell to customers?
How can you encourage customers to come back time and time again?
Website Marketing
Try to ensure that your website is simple to use and navigate. Google Analytics allows you to monitor your visitor's behavior and enhance user experience). Ensure that the site is smartphone-friendly because more users use their smartphone for internet browsing than their computer, and the google algorithm will always prioritize user-optimized websites.
Test the speed of page loading, as this is another significant factor. As well as this, your website should connect to the social media channels that you have selected.
Search Engine Optimization
Would you like to boost your Google ranking? There are four crucial factors to take into consideration. This is part of your search engine optimization (seo) process.
First of all, check the technical side of it. This means making sure that no coding issues are affecting your site, that you have metadata, including alt tags and H1 and H2 headings set up and an up to date site map.
Secondly, links. Check that you have added appropriate authoritative outbound links, delete any spammy or broken ones, check consistency among directory listings and add internal page links.
Thirdly, content. You should regularly post new, engaging and informative content. Each page should focus on a different keyword phrase, and you should try to avoid having too many keywords on a page.
Finally, social media and review management. You can measure this by looking at how your users engage with you on social media platforms and on review websites such as Yelp and Google Reviews.
Content Marketing
The three key stages of the purchasing process which content marketing can aid you with are know, like, and trust. By writing content on blogs, producing videos, useful infographics, press releases and articles on third-party websites helps to establish your brand as an industry expert and one who is authentic and trustworthy.
If done correctly, you can engage with your customers in a meaningful way, not just sell to them. You should create regular content, reusing and refreshing old content regularly on your blog page and drive traffic to your site through social media and external links from other websites. An essential and often overlooked objective is to collect email addresses for lead nurturing.
Social Media
It is now generally assumed that if you reach out to brands on social media, you should be able to get an almost immediate response. Social media now acts as the first port of call for customer support, as well as offering a forum to develop and understand your audience. If you can keep your customers happy by providing them with quality content and taking the time to respond to their messages, their confidence in you as a company would see them recommend you to others. There are guides and free courses available to help you get the most out of all the major social platforms: Facebook, LinkedIn, YouTube, Twitter, Pinterest, and Instagram.
Email Marketing
Email marketing was deemed old-fashioned and went out of popularity for a while, but it is now seen as a highly effective marketing tool if used properly. Research has found that email is around forty times more effective for customer acquisition than social media and that it has the highest overall ROI when compared to other platforms. Multiple email marketing software and services are available now to make the process easy and quick.
Like in every other marketing strategy, the secret to success is producing tailored messages based on the recipient's interest; a recommendation would be to use click-throughs on emails based on key areas of interest in a more in-depth targeting segment database.
Online Advertising
Digital advertising offers you unparalleled reach and a wide variety of choices. From ad placement platforms like Google AdWords to pay per click on social media sites and re-targeting; a trick to increase your quality score and conversion is to use landing pages customized to each ad. You can add an interactive dimension to linking online advertising with your social media feeds.
Successful marketing frequently means that you have to go with your instinct. The marketing environment has been so data-driven and ROI oriented, and it can be easy to forget that you are working with people. Whatever strategy you use, make sure it is people focused.