12Feb
How to Enhance Curb Appeal for Your Business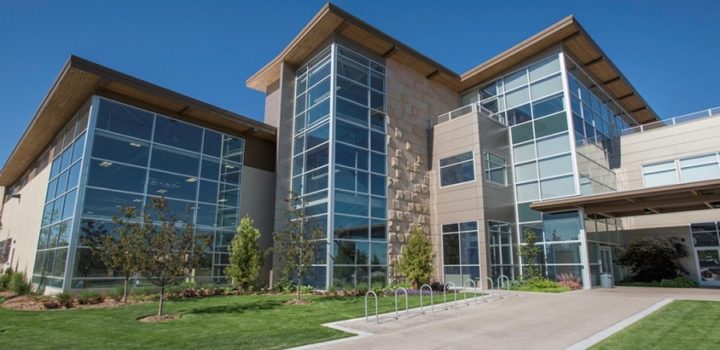 Enhancing your curb appeal when it comes to your business is essential. Regardless of how long you've been running as a company, it matters how much you take care of the outside of your business building. It's a first impression for any new guests and clients that might be visiting, and of course, you want to be able to provide the very best where you can.
Put Some Nature out Front
Nature is a great way of putting some attraction outside the building. It can add a burst of color, but it also gives you the chance to create an outdoor space where your guests and staff might want to sit around while on their lunch break or having arrived early for a meeting. It all depends, of course, on how much external room you have to play with. But adding a few different plants and flowers here and there can make a big difference to the appearance and can also help in providing a space that's calm and peaceful. That's two moods that you'd like when it comes to any guests coming into your property. Make sure you have a buildings manager or a gardener working outside to maintain its upkeep. It's one thing planting shrubs and flowers, but it's another thing to make sure that they all stay alive!
Keep the Exteriors Clean
The exterior of your property needs to be kept clean at all times, and just like any exterior or a house or building, it can become worn and dirty. Windows on the outside can be subject to all manner of dirt, and so it's important to try and keep those clean on a regular basis. Most companies will have the window service once a week or month, depending on how messy the windows get over time. Any brickwork or exterior that's been painted might need a clean down and a refresh of paint every now and then to make sure it's been kept at it's best. Paying attention to your exteriors is just as important when it comes to maintaining the inside of the building. Try and set up the right routine or schedule that will help keep an eye on everything outside that needs attention or cleaning every so often.
Have a Sign to Show You're There
Business signs are essential, especially when you're in a city environment, and you have hundreds of other businesses in the nearby area to you. A sign to show that you are there and one that stands out clearly is important. Think about store signs and whether yours will need a little update. Missing letters or illuminated signs that don't work properly are going to have the opposite effect and make your building look unkempt. Make sure you have a sign that sticks out in the right way and can help new guests and clients to find your business more easily. It's a small change that will end up making a big difference. Remember your brand image and how you incorporate that into the sign itself too.
Enhance Your Window Display
The window display, whether you own an office building or a shop that sells products, is important to enhance when you get the opportunity. Perhaps when it comes to a retail business, you can switch up the window display to promote your latest products, or it can be something that ties into a popular time of the year like Easter or Christmas, as examples. The more you show off with your window display, the better. If it's an office building, try to have your reception desk downstairs. It can allow you to show guests where they need to go if your main office space is upstairs in a shared building.
Use Color to Draw the Eye
Drawing the eye is important when it comes to curb appeal and everything you do, you want to improve that aspect. When using color, make sure that it's the same as your branding. This can really help people to recognize who you are just by the colors you use on the outside. Try to enhance those colors to make them really stand out so that your building can attract the attention of others from across the road. If you manage to do that, then you're doing it right.
Enhancing curb appeal is important for your business, and the more you can do to transform the outdoor space, the better it is for your company. Focus on all these ways to enhance your outdoor area.