18Aug
Effective Ways to Grow Your Digital Marketing Agency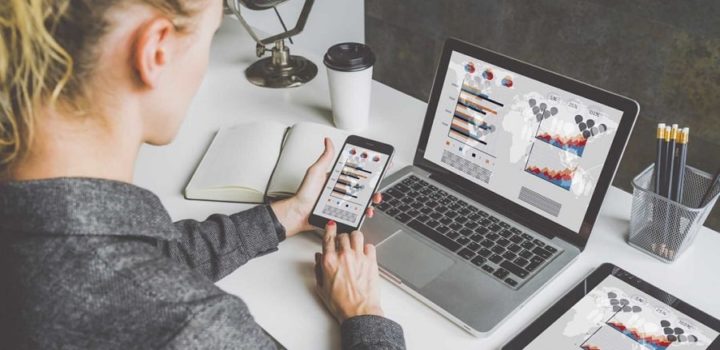 Growing a small business in today's fast-paced environment can be difficult and more so for a digital marketing agency. Recent statistics suggest a 12% increase in US digital advertising businesses. Since there is always the threat of being outpaced by the competition, businesses appreciate the need to keep innovating to prevent losing customers. Fortunately, even with the heightened competition, it is possible to grow your digital marketing agency with the tips below. 
Optimize your website
Research suggests that most customers use website design to judge business credibility. Your website is the first place potential clients will interact with your business before reaching out personally. So your site design should showcase what you have to offer. Consequently, reviewing your site design, content, navigation, and visual appeal is essential. To reach a wider audience, ensure your message is clear, the website is mobile-friendly, the text is very readable, and the visuals are attractive.
Assemble the right team
Hopefully, at some point, you won't be able to run your business alone from your coffee table. A growing digital marketing agency always requires available staff to manage various operational aspects. Hiring new employees allows you to broaden your business capabilities since a reputable digital agency should provide a wide range of services. That means you'll need an expert for each service, from graphic designers to editors, SEO specialists, content creators, social media managers, and others. The digital marketing field is highly competitive, so you might want to add more in-house personnel or outsource projects when necessary.
Use the right tools and data
You are better positioned to make the right decisions if you have everything you need. Technology, in particular, is an important resource and investment for a digital agency because it increases your access to useful opportunities and vital data, ability to scale, impress customers, and bring new ones. Every digital marketing agency should have the best-integrated system and technology to provide unrivaled service to their clients, and there are some useful ones to consider. These may include tools for digital analytics, website audience comparison, rank checking, and keyword analysis. Many successful digital marketing agencies use lead tracking tools such as WhatConverts to increase customer base and sales via successful lead conversions.
Create case studies using your successful clients
Client case studies are a popular self-promotional strategy used by digital marketing businesses. This is because a well-crafted and delivered story can influence users more than typical business information. Case studies are versatile and effective for lead generation. As a result, your clients' experiences could be the final catalyst that boosts your lead generation and conversion efforts. You can convince your willing customers to share their stories with prospects. A good case study backed by the right data can boost sales quickly.
No matter the business type or industry, there is no shortcut to success. However, with the above tips, it is possible to build solid strategies and position your brand as a successful digital marketing agency.