25Feb
How Help Desk Outsourcing Works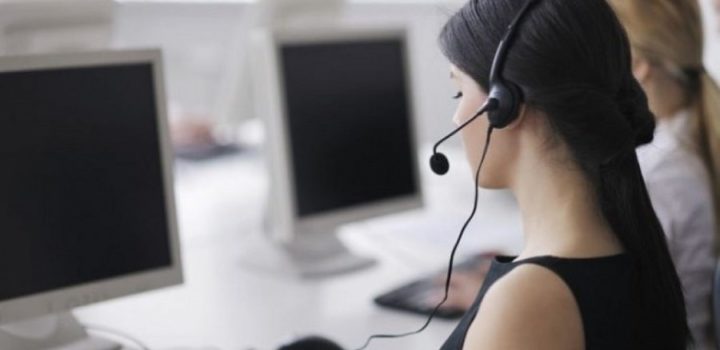 Help desk outsourcing is not a step to be taken lightly. You may understand the potential benefits of outsourcing some of the more resource-intensive aspects of your work, ones that don't impact positively on your profit margins, but be justifiably worried about how it can possibly be a successful undertaking.
After all, nobody knows your business like you and your staff do. How can you trust an external company to place the same high value on standards as you do, or understand the complexity of your business in the same way as your staff? Here, we look at how help desk and customer service outsourcing works and more particularly, how you can ensure it works for your company.
How Help Desk or Customer Service Outsourcing Works
Whether you are looking for outsourced help desk software to assist staff internally with IT or product issues or you're after customer service outsourcing for your external client base, the issues remain the same. You want to ensure that your chosen stakeholders have access to accurate, timely help and advice as and when they need it. This is the kind of service that help desk outsourcing companies can provide. A help desk or customer service outsourcing business works seamlessly with your own to deliver anything from 24/7 IT alert monitoring to support with software to advice for consumers on the products you sell. Choose the right one to deliver these kinds of service and it's like boosting your business with a host of extra staff, but without the responsibilities of payroll, providing them with office space and looking after HR issues, for instance. How do you ensure that the company you choose to provide these outsourced services is fully versed in your business and the issues you want them to help with? That's simply a matter of training. Typically, the operatives tasked with representing your business will already have a great deal of experience in working within the call centre industry. They will then be trained intensively in the services or products you offer your customer base, so that they know them inside-out and can answer any question your customers or other stakeholders throw at them. You set the goals you want to achieve, and the outsourcing company works with you to deliver them, representing your company professionally and responsibly at every point.
Choosing the Right Company for Customer Care Outsourcing
So you've decided that you want to experience the benefits of customer care outsourcing, saving you money and freeing up resources to focus more on the nuts and bolts of your business. How do you go about finding the perfect partner from all the customer care outsourcing companies out there? Well, the answer is as simple as purchasing any other service or product: do your research. One of the first things you should check is that the companies you are considering are properly established. That is, that they have a good track record in the field, and have sufficient resources to be able to support a business of your size and nature adequately. One of the best ways to do this is by speaking to the company concerned and by taking up the references they provide from other businesses that currently use their services. Beware relying solely on testimonials on the website: what you want is to actually speak to representatives of their client base. Ask how the outsourcing company took active steps to get to understand their business. Ask about staff training, both at the outset and on an ongoing basis. Find out how responsive the company has been to changes in the client's business and how any complaints about the service have been managed and addressed. And also request details on the company's recruitment and retention policies: how do they manage turnover of staff and what checks on experience and expertise do they have in place when they recruit? After all, these are the people who will be representing your business on a daily basis.