22Feb
10 Common Lawyer and Their Specialties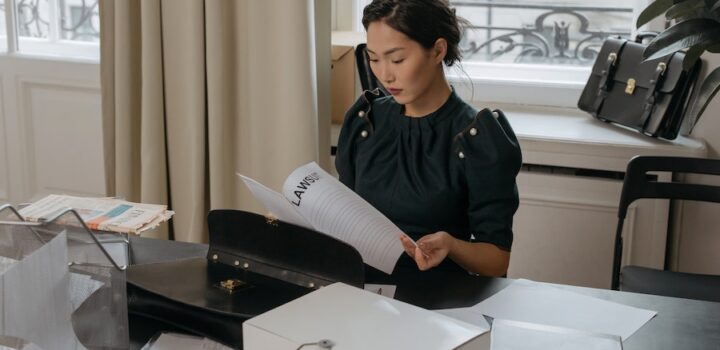 Lawyers can be found in almost all industries, offering advice and guidance on a variety of topics. From criminal law to immigration, family law to business contracts, there are many distinct types of lawyers out there. Knowing the different types of lawyers that you might need can help ensure you get the best legal representation for any given situation.
Here's An Overview Of 10 Common Lawyer Specialties:
1. Criminal Lawyer:
A criminal lawyer specializes in defending individuals accused of a crime, such as DUI or assault charges. Their job is to review evidence and advise defendants on their best course of action in court.
2. Immigration Lawyer:
An immigration lawyer helps immigrants with visas, citizenship applications and more. They may also help with deportation defense or family-based immigration issues.
3. Family Lawyer:
A family lawyer specializes in matters related to the home, such as divorce, child custody and adoption. They also provide advice on prenuptial agreements and other domestic legal matters.
4. Business/Corporate Lawyer:
A business/corporate lawyer helps organizations with their legal needs, from setting up contracts to filing for patents. They also advise companies on how to stay compliant with applicable regulations.
5. Tax Lawyer:
A tax lawyer is an expert in laws regarding taxes, deductions and credits. They can help individuals file taxes correctly, defend them if they're audited or negotiate settlements with the IRS on their behalf.
6. Employment Lawyer:
An employment lawyer specializes in all matters related to the workplace, such as discrimination and harassment cases or wrongful termination disputes. They work with employers and employees to ensure that the law is followed.
7. Intellectual Property Lawyer:
An intellectual property lawyer helps individuals and organizations protect their creations, like books, software or ideas. They're experts in copyright and trademark laws, as well as trade secrets and patent protection.
8. Personal Injury Lawyer:
A personal injury lawyer represents clients who have been injured either physically or psychologically due to someone else's negligence or recklessness. They help victims seek settlements for medical costs, lost wages, pain and suffering and other damages resulting from the incident.
9. Estate Planning Lawyer:
An estate planning lawyer specializes in helping individuals and families create a plan for how their assets will be handled after they pass away. This includes setting up trusts and to apply for an EIN for a trust, wills and other documents to ensure that their wishes are followed.
10. Bankruptcy Lawyer:
A bankruptcy lawyer helps people who are overwhelmed with debt restructure their finances or file for bankruptcy protection. They advise clients on how to protect assets while minimizing liability and work on behalf of creditors to negotiate payment plans.
In Closing
With all of these different types of lawyers out there, it can be difficult to decide which one is right for your needs. Consider talking to a few different attorneys before making a decision and make sure they are experienced in the type of law that relates to your issue. That way, you can feel confident that you're getting the best legal advice and representation available.