29Nov
Business Fundementals You Might Have Overlooked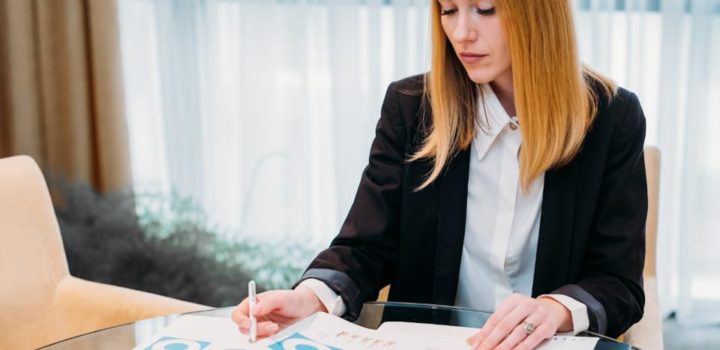 When you are starting a business, there are some fundamentals to consider; you need a business plan, some investors and funding, a website and marketing, and employees to cover the work. With all of this to think about, it's not surprising that many new business owners fail to consider the wider needs of the business and forget about key infrastructure until later on. 
Content Marketing
If you're a new business, chances are you have a business website, this is an important hub for conceptualizing the business and creating a valuable online presence, but the work doesn't stop there. In order to make your business visible and viable online, you need content marketing. 
Content marketing is the process of generating interest in your business and brand by offering industry insights and a knowledge base that improves your domain authority and leads to better engagement with your business. Create a content marketing strategy on your own or with help. 
Used Equipment
Whether you have a home office or a conventional workplace, you need to populate it with office equipment. In most cases, office equipment includes computers, furniture, and machines like printers and scanners, but some businesses also require specialized equipment. 
New businesses often shy away from buying used items because there is an assumption that it is less reliable or long-lasting, but this is not the case. Used office equipment can save you money, make your business more sustainable, and allow you to invest in growing the company.    
Immigration Lawyer
Some businesses would not be without a lawyer to ensure they are aligned with the legal requirements of their industry, but there are others who dismiss the idea of a lawyer right away; it is an additional expense that offers little value to the short-term aims of the business.  
However, certain lawyers are indispensable in some cases, and they can help to streamline your workflow and save the company money. If you hire from other parts of the world, you could benefit from an Immigration Lawyer to ensure you get the right workers and the right papers. 
Cybersecurity
One aspect of the small business setup that is often overlooked is the security of the network as well as customer and company data. Cybersecurity is an evergrowing threat nowadays, thanks to constant innovations on the part of cybercriminals. So, make sure your business is protected. 
A small business can protect itself from cybersecurity threats in a number of ways. One of the simplest strategies is to install cybersecurity software that detects threats and alerts company owners, but a more reliable way is to partner with a managed service provider for best results.  
Go Paperless
There are a lot of important factors that you need to consider when you are looking to run a business more effectively. This is something that you need to make sure you get right as much as possible, and there are so many excellent reasons to go paperless. As a modern company, you need to be able to keep on top of things, and it is important to consider some of the key ways of achieving this. 
You have to consider some of the best options that will help you to make your company run more smoothly, and this is something that going paperless can really help you with. Things like equipment inventory software, management software, and accounting software are some of the best things that play a role in allowing you to improve this process as much as possible. It is essential to make sure you go paperless as much as possible, and this is something that plays a huge role in helping you develop your business better. 
Remote Working
Starting a new business can be time-consuming and stressful, and you tend to think efficiently about costs and processes, but don't forget to consider hiring employees remotely to ensure you get the best value for your business in the short term. Remote employees are flexible and cost-effective; they are also excellent for the resilience of your business in the longer term.