23Dec
The Benefits of Relationship-Building in and Outside Work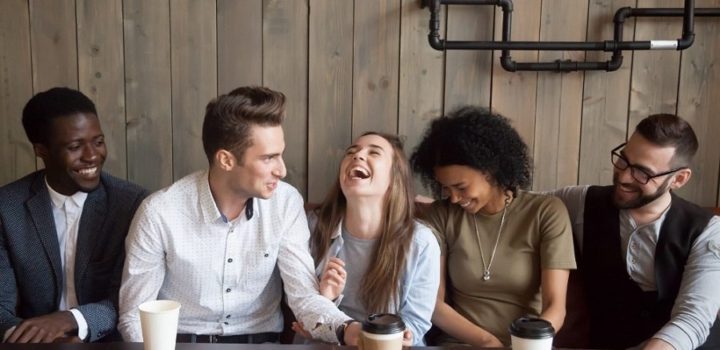 These days, it isn't enough to provide an innovative and helpful product or service. The marketplace is vast, and with the ability to shop online and choose from a wide variety of competitors, building relationships with customers is essential. But don't stop at your clients – making meaningful connections within the workplace and partnering outside of it will take your business to new heights.
With Customers
The most desirable type of customer is a loyal one, and loyalty comes through building a solid foundation of trust and mutual benefits. At minimum, you need to provide quality products and services to clients. Customers return when there is something more. On top of loyalty programs, entertaining and educational resources that can be accessed through social media, and additional savings, a positive relationship can set you even further apart.
Build trust by having open and helpful communications and delivering on your promises. Increase feelings of mutual respect by being friendly, helpful, and listening to their needs. Solve problems and make up for any failures or shortcomings by providing solutions and put extra resources into making things right.
Outside the Company
The benefits of networking are obvious to working professionals. Forming relationships is the key to effective networking – so ignore the maxims about selling yourself at events. Convincing someone you're worth their time comes through making meaningful connections first, and then your value is naturally realized through osmosis.
Like all kinds of relationships, putting adequate resources, like time and effort, is central to success. The same is true for networking. Waiting for an invitation, or handing out businesses cards once, won't bring results. Dedicate time to attending multiple events and meetings per year. Be curious and ask questions about the people you meet instead of spilling all about yourself. Ask people for their contact info and card and give yours out only if requested.
When it comes to hiring, especially for sales, it's smart to form an ongoing relationship with expert sales recruiters. They can help you find the best talent in your city and save you time and money. You'll want to work with an agency that has a proven track record, can report solid numbers, and can give top quality references. For example, The Sales Talent Agency has placed roots and is growing all over North America. They've helped companies like Torstar, IBM, RedBull, Monster.ca, and IBM find fantastic sales candidates for over eleven years.
Keep getting out there and networking with new professionals, agencies, and touch base with your current contacts and tend to those relationships.
Within the Company
Having positive relationships with colleagues and forming friendships at work raises overall satisfaction with the job. It helps tremendously to have good associations at the place you're spending most of your time. Camaraderie with coworkers not only makes the days, months, and years more enjoyable, but it increases the health and success of the company to have a team working together toward the same goals.
Friendships at work increase satisfaction and happiness, and this leads to more productive workers (with a few exceptions). Therefore, it's important for there to be opportunities for coworkers to bond, have breaks together, and celebrate wins with one another. Miserable and isolated workers are unlikely to perform well.
Promoting the building of good working relationships and friendships should happen at all levels. Management shouldn't shy away from those working under them, and, in fact, this can increase openness, two-way communications, and reduce anxiety at the workplace.